The Botswana Trade Portal is the single point of contact for all information relating to import and export into and from Botswana.
The portal is hosted by the Botswana Investment Trade Center on behalf of all the Government agencies involved in the import/export process. On this portal traders will be able to get information about all the regulatory requirements they need to fulfill in order to carry out their transactions. The portal also contains software copies of all the necessary documentation you as the trader will need.
The regulatory requirements in the portal may involve a number of government agencies. This website will assist you with finding out what is required by each agency in relation to your specific business.
The following are the agencies represented on this website. If you require further information specifically for one of these agencies you can view each agency's own website by following the links below (please click on the various icons).
The Botswana Trade Portal Host
Botswana Investment and Trade Centre

Botswana Investment Trade Centre aims to work with investors to enable a good business environment that meets the needs of investors as they make their investments. [TOP]
Botswana Government Ministries
Ministry of Investment Trade and Industry Botswana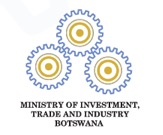 The Ministry of Investment Trade and Industry Botswana's (MITIB) mandate is to provide a conducive environment for growing the economy and creating wealth through investment, industrialization, economic diversification and trade. [TOP]
Ministry of Defence Justice and Security

The Ministry of Defence Justice and Security exists to provide safety, protection and promote human rights and rule of law through effective implementation of relevant national policies and programmes to achieve national peace and tranquility. [TOP]
Ministry of Agriculture

The Ministry of Agriculture is to develop on a sustainable and competitive basis the agricultural sector by improving farm incomes, generating employment opportunities and raw materials for agriculture businesses; and conserving agricultural natural resources through the promotion and adoption of appropriate technologies and management practices. [TOP]
Ministry of Labour & Home Affairs

The Ministry of Labour and Home Affairs' mandate is to promote gender equality, provide labour, occupational health and safety, civil registration, migration, citizenship and coordinate graduate internship and vocational training. [TOP]
Ministry of Environment Wildlife and Tourism
The Ministry of Environment, Wildlife and Tourism was established in recognition of the need to bring environmental issues under one roof for better coordination of policies, strategies and programs. [TOP]
Ministry of Health

The Ministry of Health exists to promote and provide comprehensive quality health services to the nation. [TOP]
Ministry of Youth, Sport and Culture

The Ministry of Youth, Sport and Culture aims to mainstream and promote youth participation in community and civic affairs ensuring that youth programmes engage the youth and are youth-centred. [TOP]
Ministry of Infrastructure, Science and Technology
The Ministry of Infrastructure, Science and Technology exists to deliver quality building infrastructure, promote socio-economic oriented technological research and safe application of nuclear technology in partnership with its stakeholders to enhance economic diversification and efficiency. [TOP]
Ministry of Transport and Communications

The Ministry of Transport and Communications was formed to drive the development and utilization of ICTs and integrated transports services. [TOP]
Ministry of Minerals, Energy and Water Resources

The Ministry of Minerals, Energy and Water Resources has the portfolio responsibility to coordinate development and operational activities in the energy, water and minerals sector. [TOP]
Other Organisations Affecting Trade
Botswana Bureau of Standards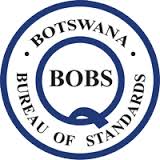 The Botswana Bureau of Standards (BOBS) was formed with the primary objectives of formulating Botswana standards and co-ordinating quality assurance activities in Botswana with mission to improve the quality of life of the citizens of Botswana. [TOP]
Botswana Unified Revenue Services

The Botswana Unified Revenue Services' (BURS) mandate is to perform tax assessment and collection functions on behalf of the government and to take appropriate measures to counteract tax evasion on the one hand, and to improve tax payer service to a much higher level on the other hand. [TOP]
Air Botswana

To provide air transport for traveling around Botswana and outside. [TOP]
Botswana Communications Regulatory Authority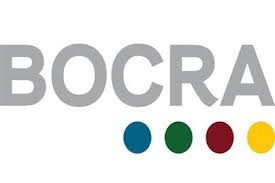 To regulate the communications sector for the promotion of competition, innovation, consumer protection and universal access. [TOP]
Botswana Railways
Botswana Railways is a state-owned railway company that transports bulk freight, parcels and passengers. [TOP]
Statistics Botswana
Formerly Central Statistics Office (CSO), Statistics Botswana is the principal data collecting, processing and disseminating agency responsible for coordinating, monitoring and supervising the National Statistical System. [TOP]