MoA and its stakeholder representatives are aware that improper handling of produce can result in contamination of our products and in the extreme, possible infection. We therefore pledge to prevent the spread of the Corona Virus through the produce by adhering to the following guidelines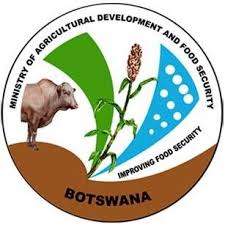 COVID 19 GUIDELINES FOR AGRICULTURAL HAWKERS AND STREET VENDORS
MoA and its stakeholder representatives are aware that improper handling of produce can result in contamination of our products and in the extreme, possible infection.
We therefore pledge to prevent the spread of the Corona Virus through the produce by adhering to the following guidelines:-
1. Provide a hand washing station for your staff and customers.
2. Wash hands thoroughly with soap after handling money and before handling produce.
3. Caution customers to avoid unnecessary touching of produce and use utensils designed for handling food.
4. Wear masks at all the times and ensure the customers are also complying.
5. Practice safe social distancing (at least 1 metre apart)
6. Regularly disinfect our work places.
7. Adhere to the national COVID-19 hygiene rules and regulations.
8. Ensure that our produce is washed thoroughly.
MELAWANA YA COVID 19 YA BAGWEBI BA BA BOTLANA BA BA REKISANG TSA TEMO - THUO
Lephata la Temo Thuo le bana-le-seabe re itse fa mogare wa Corona virus o kgona go tsisiwa ke batho mo dijong.
Jaanong re itlama gore re tla hema mogare o go hetela mo dijong tse re di rekisang ka go sala melao ee latelang morago:
1. Go nna le mahelo a go tlhapa diatla a rona le bareki ba rona ka nako tsotlhe.
2. Go itlama go tlhapa diatla ka molora nako tsotlhe fa re sena go tshwara madi (money) lefa re tshwara dijo tse di rekisiwang, le go dirisa didirisiwa tse di tshwarang dijo fa go tlhokafalang.
3. Go kgothatsa bareki go fokotsa go tshwara tshwara dijo mo go sa tlhokafaleng.
4. Go itlama go rwala di mask (sebipa molomo le nko) ka nako tsotlhe le go kgothatsha bareki go di rwala nako tsotlhe.
5. Go kgothatsha bareki ba rona go seka ba kgotlhagana fa ba reka (1 metre social distancing).
6. Go sutlha le go tlhatswa ka molora o o bolayang megare mahelo a re rekisetsang mo go one kgapetsakgapetsa.
7. Go sala morago ditaelo tsotlhe tsa botsogo tsa bophepa.
8. Go tlhatswa merogo e re e rekisang pele e rekwa.