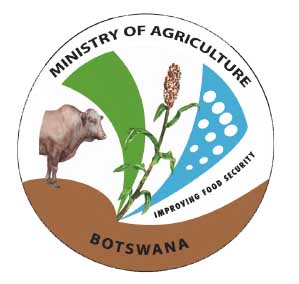 SPOT ANNOUNCEMENT
PUBLIC ACCESS OF BAITS ONLINE
Lephata la Temo Thuo le Tlhabololo Dijo, le itsise barui fa boranyane jwa BAITS bona le mathata. Ka jalo, ditirelo di tshwana le go neela barui teseletso ya motsamao wa loruo lego kwadisa Disthipi tsa Leruo go kgoreletsegile kgotsa go amegile. Barui ba gakololwa go kopa thuso mo diofising tse di gaufi le bona go fitlha seemo se siama.
O ka leletsanomore ya mahala ya 1775 go itse go feta.
PUBLIC ACCESS OF BAITS ONLINE
The public is informed that BAITS is temporarily down due to technical problems. Therefore, services such as movement permit request and animal registration are not available online. The public is advised to seek assistance on these activities at the nearest veterinary offices until the situation is normalized.
For further inquiries, please contact your local district veterinary offices or call toll free number 1775.
Thank you
Yours Faithfully
L.G. Modisa
Director of Veterinary Services